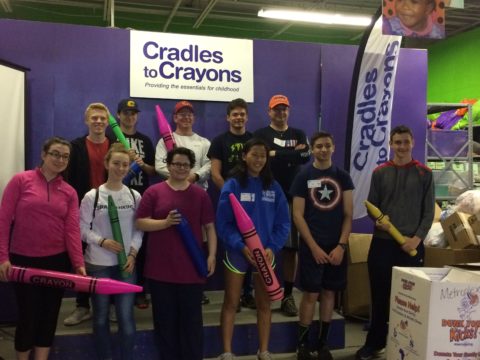 Reaching out to – and providing for – members of the community outside of CLC is important to the members here at Christ's.
AA – meetings are held at CLC throughout the month.
Community Garden – Feed your families and others
Hunger Ministry – Cook and serve meals to the homeless at University Lutheran
Martin Luther King Day of Service – Spend Martin Luther King Day doing service projects with us
Peace Meals – Provide meals to individuals or families during times of need
Helping Hand – Outreach for people who need help with utility bills, rent, and food purchases. Call 215-886-1160 for assistance.
Scouting Groups – CLC is home to several Scout Troops
Welcome Church – Participate in an outdoor worship service with the homeless in Philadelphia
The Giving Place is a niche in the Narthex where information, sign-up sheets and containers for donations are all gathered in one place. All requested donations can be left there and sign-up sheets for our programs are on clipboards on the wall.