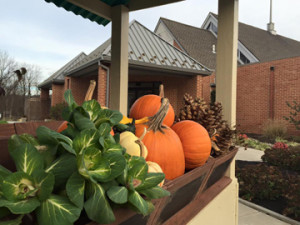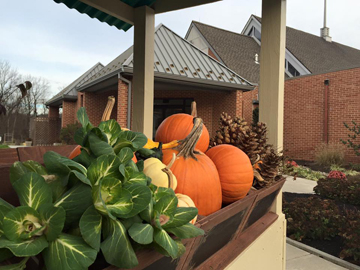 The Community Garden at Christ's Lutheran Church – Oreland is a great way to grow fresh produce for your household while also providing fresh produce weekly to the "Loaves & Fishes" food pantry in Jenkintown.
The Community Garden was the vision of Earl Uehling, a congregational member, in partnership with Oreland Boy Scout Troop #1.  Several Eagle Scout projects by Jacob Weiss, Jesse Schlosser & Scott Karlin have made the garden a reality.  A compost bin and a portable farm stand are the newest additions to the Garden. The farm stand will be used to collect produce from the community for delivery to a local food pantry.
The garden features a fence to prevent deer and rabbits from eating your plants. Each 4′ x 8′ plot has drip irrigation that is fed from rain barrels which capture water from the church roof. Use this guide to plan your crops.
If you are interested in gardening at CLC, please click here to review the guidelines for the Garden.